This post is also available in:
Español (Spanish)
How it works
Ready to make lasting changes to your eating habits, your body and your health? Here's what to expect.
---
Your free 30 minute discovery call Let's schedule a call to 'meet' each other and discuss your struggles, goals and current eating habits.
Intake questionnaires and online profile creation. You'll fill out a health and diet history questionnaire as well as a 5 day food diary, and get started in my online platform (you'll get immediate access to all my recipes and resources!),
Video coaching session.Your first session with me will be a 40-50 minute video call in which we will discuss your goals and create a plan for how to get you there! You'll leave the call feeling motivated and clear on your next steps.
Weekly check-ins and weekly or biweekly calls. Every week, you'll update your metrics (depending on your goals, these will be different for each client) and answer a few questions about your week. We will discuss your progress either via email or over the phone in your coaching sessions.
Ongoing WhatsApp and email support. Write me at any time with questions, concerns or to get my feedback throughout the week- whether it is questions about what products to buy at the store, or how to bounce back after a hard day, I am always here for you.
In a nutrition coaching program with me, you will…
Eat food you like, in portion sizes that support your body and health goals.
Improve your relationship with food, and stop feeling like you lack willpower.
Stop falling off the wagon, and stay consistent from week to week with healthy eating and exercise.
Identify what foods work the best for YOUR body and connect with your hunger and satiety signals.
Start grocery shopping with confidence, so you can eat simple, delicious meals every day.
Include treats you love in your diet without feeling guilty.
Improve your energy, digestion and mood with better nutrition practices.
Identify and reduce stress or emotional eating patterns and improve your relationship with food.
…and MAINTAIN your results for the long term.
---
Client testimonials
"This was my first experience with a nutrition coach, and honestly I am 100% satisfied. I already ate well but I would have occasional binges, almost every week and then I would feel super guilty afterwards.. like I had thrown away everything I did until then, and it would put me in a bad mood. I was able to overcome these binges and learn how to regulate my own body!¨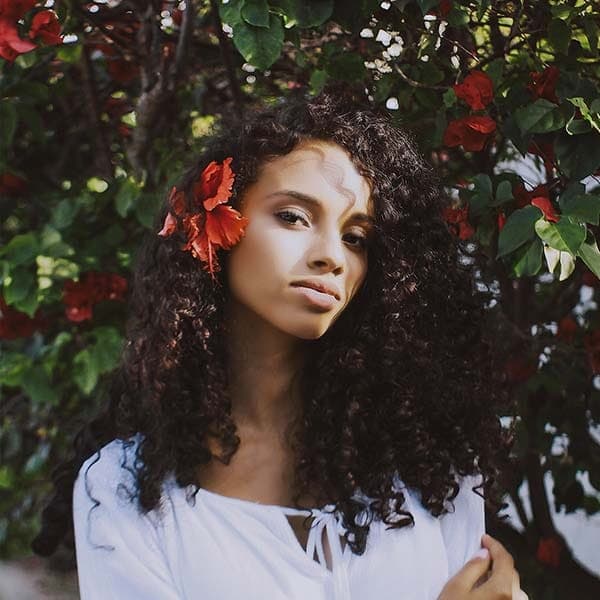 Ana
"Gillian is super POSITIVE and REALISTIC. She doesn't propose unreachable goals, they are always progressive changes that you can easily make in your day to day. She's always available if you need anything, and she gives great lifestyle and eating advice. Aside from that, she never 'gets mad' or 'scolds' you. Changing habits doesn't include punishment for doing it wrong.. its about making real changes in your life. If you can't take on something new right now, you can do it little by little. This is something I learned from her… this, and at the same time, keep progressing!
Marina
"This was a full 360° change in my health and mindset, from feeling like I had hit a total dead end and now had to come to terms with what my age 40+ body looked like because every fad diet I had tried only worked short term and then the cycle started again – I really thought I'd tried everything! To the point I'd emptied my wardrobe of clothes I thought I might fit into again one day (I'm gutted now!!). Little did I realise that my biggest issue was actually my engrained 'diet' mindset I'd developed over 30 years that was stopping me feeling and looking so much better! Gillian helped me start chipping away at this and looking at my nutrition from a whole new angle."
Lisa
---
What's included in a nutrition coaching program?
Initial video coaching session to define your values and plan your path to change
Bi-Weekly coaching calls
Exclusive access to my online platform: your resource for all of your recipes, PDFs and progress metrics
Continuous coaching support via Whatsapp/WeChat/Apotheo
Personalized plan to kick old habits and create new, better ones
Support for lifestyle factors- stress, sleep and recovery
Exercises and book recommendations to build a more resilient mindset
Nutrition education that will serve you for life
Exercise and recovery recommendations: training type, duration, etc.
---
More client testimonials
'I had worked with nutritionists in the past, but the main difference here was the focus on habit change. Its fine to have someone give you a weekly meal plan, but its totally different when you learn to do it yourself. The guidelines that Gillian helps with and the help she offers during the process is amazing. Changing the way I see food and the feeling it gave me are the biggest achievements I saw during this process.
Everything changed.. this process, accompanied by exercise, a more balanced diet and better sleep, I found a mental and physical balance that I had never felt before. All of my habits and the changes I made with Gillian are still in place over a year later.'
Debora
'Working with Gillian allowed me to reset my relationship with food. Before, I didn't enjoy eating, which made it impossible to reach my fitness goals. Everything related to food seemed boring, and it seemed impossible for me to eat enough for my CrossFit and yoga workouts.
With her, I was able to analyze the internal and external issues that held me back, and she guided me to create new habits to help me enjoy food and eat what I need to to reach my goals. Six months later, I am so happy with my progress, the people around me have seen my mental and physical evolution and I feel better than ever.
I recommend coaching for anyone that needs a change in this part of their life!'
Marina
When I got in touch with Gillian it was because I had reached a point of "cry for help". I was the typical, start again on Monday dieter, and was not aware of all the habits that were weighing me down. With Gillian I have found freedom in my own choices, I have learned and continue to learn about mindfulness and the importance of listening to my own bodies needs. 
A big challenge for me was always the number on the scale, but actually I have learnt that that is not so important, as it is how you feel in yourself, your clothes and your movements that really count. This has been a tough but really important learning journey for me, Unearning a lifetime of worry about the ups and downs of a number that no one ever really gets to know anyway, seems absurd. And now I feel freer in this way too.
Margaret
---
This post is also available in:
Español (Spanish)